Seriously, I am truly blessed to have such wonderful friends... even though I may have not met most of them in real life, they are definitely counted as friends!
See this awesome lady (no, not the one on the right :wink wink:, the one on the left!)
This is my friend Betsie.  We have 'known' each other for umm... about three years online, and last summer I got to meet her when I visited family in Phoenix!!!
Of course we went to the scrappy convention that they had in Mesa, and had lunch - it was so nice to finally meet her in person!
Not only is she a great friend, but an awesome scrapper too!!!!
Look what she made for me just because she's THAT awesome!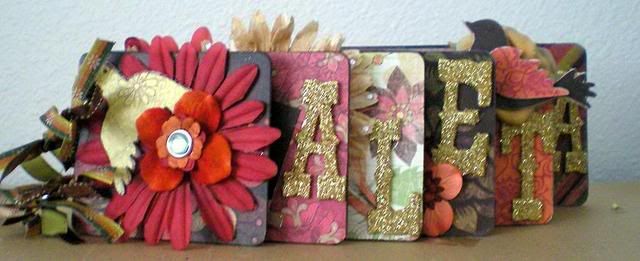 I had commented on her blog awhile back because she made one of these for her niece.  My comment was something along the lines of  'you know how to spell my name, right -lol'
And didn't she do a marvelous job!!!!  Spelled right and everything :wink wink:
Thank you so much Betsie - this is way better than the Mojo book I made you - lol!